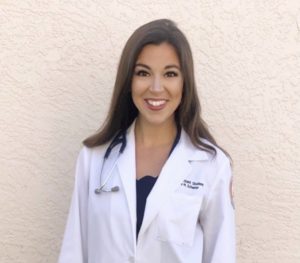 Katherine M Scherer, PA-C received her Bachelor of Science degree from the University of Florida. She moved to Tampa, FL in 2017 to attend graduate school at South University where she earned a degree in Physician Assistant Studies, March 2020.
Katherine completed clinical training in seven medical specialties including; Internal Medicine, General Surgery, Family Medicine, Emergency Medicine, Woman's Health, Behavioral Medicine, and Otology.
She completed a yearlong PA residency program specializing in Otology here at Tampa Bay Hearing and Balance Center- training under Dr. Loren Bartels, Dr. Christopher Danner, and Dr. Kyle Allen.
Katherine is a licensed Physician Assistant in the state of Florida and Nationally Certified by the NCCPA specializing in Otology in Tampa, FL. She is an active member of the Florida Academy of Physician Assistants and the American Academy of Physician Assistants.